Man presents at Tallaght Hospital after injecting himself with own bodily fluids in attempt to cure back pain
Doctors in south Dublin were faced with a semenly unusual case after a man revealed he had been injecting himself with his own fluid in an attempt to cure back pain.

The 33-year-old presented himself at Tallaght Hospital complaining of chronic pains before telling docs he had been using his own "treatment" for the past year and a half.

Download the Microsoft News app for your Android or iPhone device and get news & live updates on the go.

Dr Lisa Dunne of the The Irish Medical Journal detailed how the man had bought a hypodermic needle online and was injecting himself on a monthly basis, leading to fluid building up in his arm.

She wrote: "The patient disclosed that he had intravenously injected his own semen as an innovative method to treat back pain.

"He had devised this 'cure' independent of any medical advice.
© Credits: Getty"Upon further interrogation of this alternative therapy, he revealed he had injected one monthly 'dose' of semen for 18 consecutive months using a hypodermic needle which had been purchased online."
Doctors found the semen had leaked into the soft tissue of his arm, but he discharged himself a few days later without getting treatment to drain it.
Dunne went on to say it was the first ever case of its kind and warned others not to conduct medical experiments on themselves.
She said: "This patient's back pain improved over the course of his inpatient stay and he opted to discharge himself without availing of an incision and drainage of the local collection.
"The case also demonstrates the risks involved with medical experimentation prior to extensive clinical research in the form of phased trials inclusive of safety and efficacy assessments."
New report reveals people in Ireland living longer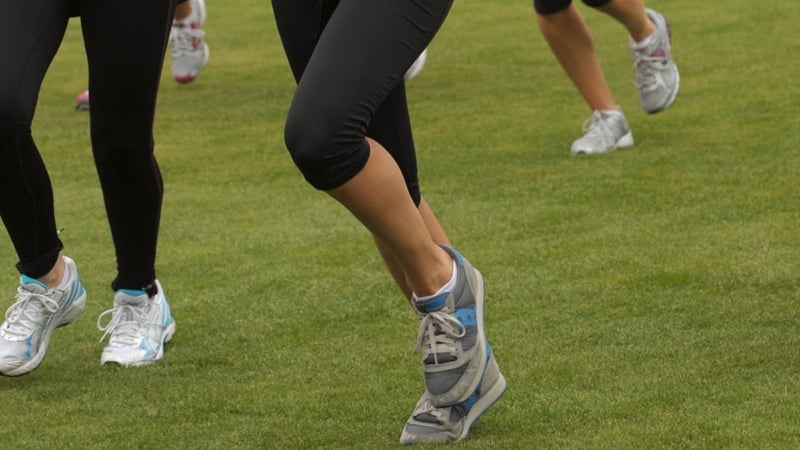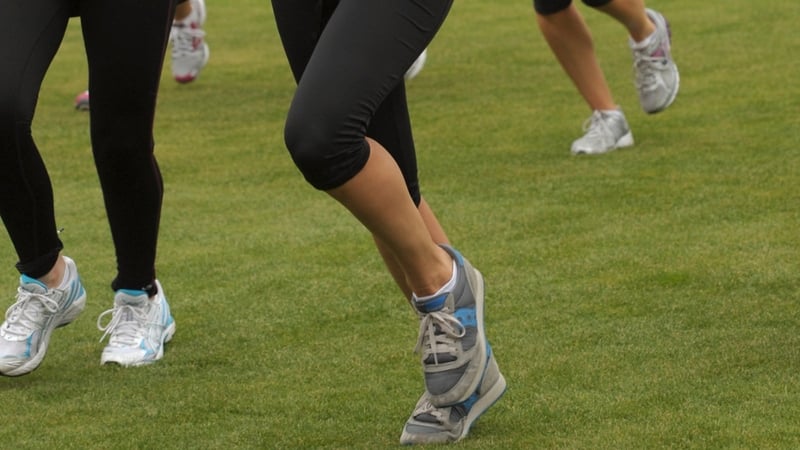 People in Ireland are living longer as progress is being made on the treating of major causes of death.

But while mortality from most of the principal causes of death fell last year it increased for respiratory diseases.

Provisional figures from the Department of Health show that last year mortality rates for heart disease, strokes, non-respiratory cancers and suicide all fell.

But the number of people dying from respiratory illnesses rose slightly.

This is the eleventh edition of Health in Ireland: Key Trends published by the department.

The latest figures for life expectancy are from 2016 and are 83.6 years for women and 79.9 years for men - both are slight improvements from the previous year.

Other statistics show that while the number of acute beds in public hospitals increased it remains 10% below the 2008 level.

On waiting lists, the number of patients waiting for inpatient and day case elective procedures dropped by 24% in the 12 months from October last year - but that figure excludes people waiting for an endoscopy.

And the number of people waiting for outpatient procedures during that period rose slightly and is now over half a million - 150,000 of them have been waiting for more than a year.

The overall mortality rate has reduced by 14.9% since 2008. As seen in most European countries however, the rate of improvement in Ireland's life expectancy has begun to slow in recent years.

The report touches on several areas, including demographics, population health, hospital and primary care, health service efficiency, employment and expenditure, and highlights the significant achievements that Ireland has made for key health outcomes in the past decade.

However, it also highlights the challenges that persist in terms of the accessibility of timely and efficient healthcare across the population.

Male life expectancy in Ireland has been above the EU average over the past decade. The life expectancy at birth for men in Ireland has been consistently greater than that of the EU average by over a year. Female life expectancy in Ireland matches the EU average.

In 2016, 83% of Irish men and women rated their health as good or very good. This is the highest in the EU and compares with an average of 70% and 64% for males and females respectively across the EU.

There have been improvements seen in survival rates from breast, cervical, colon and rectal cancer in the last 15 years. However, with the exception of rectal cancer, five-year net survival rates are lower in Ireland than the average for OECD countries where data is available.

There has been a 26% reduction in the mortality rate from suicide since 2008. After a rise in the male suicide rate from 2008 to 2012, the three-year moving average has decreased and the latest figures (2015) have fallen below the EU average for the first time since 2010.

Over half of Irish men binge drink on a typical day of drinking, compared to just under 20% of women in 2018. A gender gap is present across all age groups, but the highest rate of binge drinking is among the 15-24 age group.

The number of patients waiting for an inpatient or day case hospital procedure has fallen by 24%. The total number of patients waiting over nine months for an inpatient or day case procedure has fallen by 5,300 or 24% since October 2017, to 15,523 as of Oct 2018.

The busiest time for emergency departments is 11am to 2pm on a Monday. The highest attendances to hospital emergency departments occur between 9am and 5pm on weekdays, with Monday mornings between 11am and 1pm seeing the highest attendance volumes across the week.

Less than 2% of the population donate blood. Both the number of blood donations and the percentage of blood donors in the Irish population have declined in the past 5 years. The percentage of blood donors in the population in 2017 was 1.7%.
Tanzania's LGBT community threatened with mass arrest
Updated / Friday, 2 Nov 2018 08:11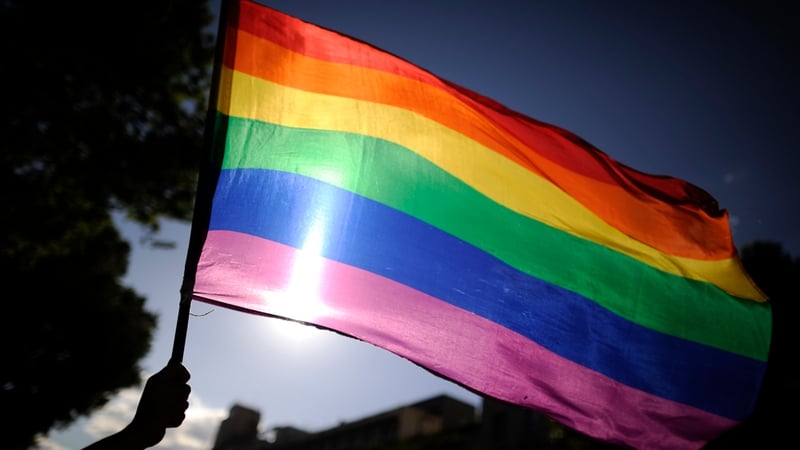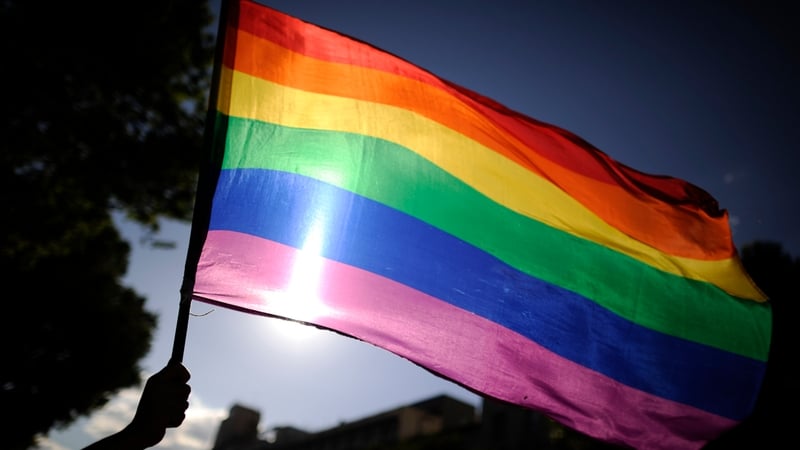 Gay and transgender people in Tanzania have gone into hiding, fearing for their lives, after a senior government official called on the public to report suspected homosexuals so that they could be arrested from early next week.

Paul Makonda, regional commissioner for Tanzania's main city of Dar es Salaam, announced the crackdown on Monday. He said a team would be set up to identify and arrest the "many homosexuals", who could face up to 30 years in jail.

Mr Makonda's announcement has sparked panic and fear among thousands of LGBT people in the east African nation. Some said they were too scared to go outside during the day, while others had left their homes fearing imminent arrest.

"Since Monday, I have left my place and have been moving here and there. I am always looking over my shoulder in case they coming for me," Nathan, 24, told Reuters by phone from Dar es Salaam.

"There's so much tension within the gay community at the moment. Not just in Dar, but all over the country. We are really scared. We don't know what to do and where to go."

Gay sex is illegal in Tanzania, but the law is rarely enforced. Homophobia and attacks and arrests on lesbian, gay, bisexual and transgender people have however risen since President John Magufuli's election in 2015, activists say.

Even though the clampdown is set to begin on Monday, Nathan claimed that homes were already being raided in the port city and gay people were arrested.

African countries have some of the most prohibitive colonial-era laws against homosexuality in the world. Same-sex relationships are seen as taboo and are a crime across most of the continent, with punishments ranging from imprisonment to death.

As a result, the persecution, discrimination and exploitation of Africa's sexual minorities is rife, say campaigners.

They are routinely abused, blackmailed, assaulted by mobs, or raped by police or vigilantes. Many are unable to get jobs due to their sexual identity - forcing them to sell sex through social media sites.

Tanzania has had a reputation for being more tolerant than its neighbour Uganda but, since President Magufuli came to power three years ago, campaigners say the little protection, representation and freedom LGBT people had is now being slowly eroded.

Civil society organisations supporting gay people have been shut down and activists have been arrested. Authorities have also suspended HIV/AIDS prevention programmes for gay men.

In June last year, President Magufuli said that "even cows" disapprove of homosexuality.

Mr Makonda told a news conference on Tuesday that he had already received over 5,700 messages from the public - with over 100 names of suspected gays.

A 17-member committee is also being set up, he said, which would be tasked with identifying gay people on social media sites such as Facebook and Twitter and arresting them.

Campaign group Equality Now said it was appalled and alarmed by the crackdown - which also targets sex workers. It called on the federal government to condemn Mr Makonda's statement and to enact laws and policies to protect the rights of all.

"People who are LGBT and in prostitution are already frequently ostracised and face multiple levels of violence and inequality," said Equality Now's Tsitsi Matekaire.

"Arresting them perpetuates this inequality, resulting in further marginalisation and damage to their well being."

LGBT people in Tanzania said foreign donors must pressurise the government to abandon the anti-gay campaign.

A previous crackdown on the LGBT community in 2016 was abandoned by authorities, they said, as a result of widespread condemnation by the international community.

They also called the United Nations to protect them by providing them with safety in another country.

"I haven't left my house during the day for the last four days. I am scared to death," said 19-year-old sex worker Michael, by phone from the northeastern city of Arusha.

"We have no one to protect us. We ask the United Nations and other countries to help us to go somewhere else where we do not have to hide in fear."
Michael D Higgins re-elected for second term at Áras an Uachtaráin
Updated / Sunday, 28 Oct 2018 07:58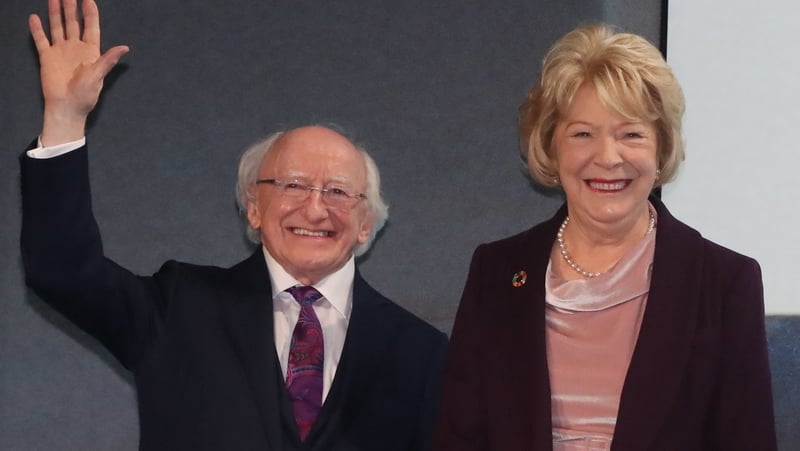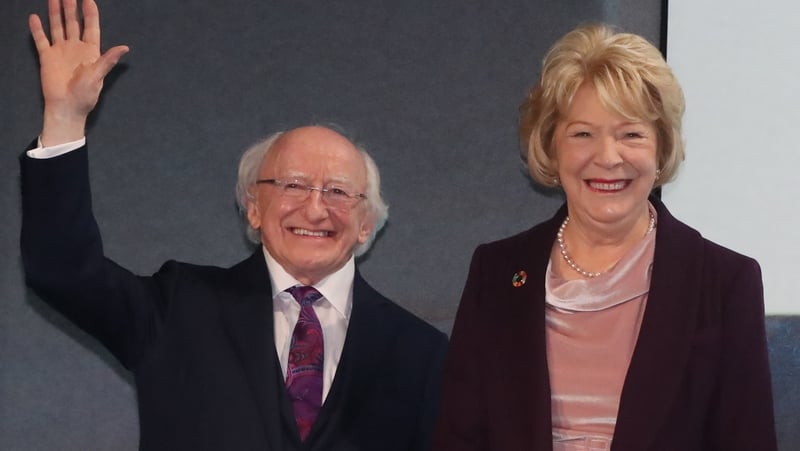 Michael D Higgins has been elected for a second term as President of Ireland, with a total of 822,566 votes (55.8%).
The result was officially declared at Dublin Castle this evening.

In his acceptance speech, President Higgins spoke of the great honour that had been bestowed upon him.

He said: "The people have made a choice as to which version of Irishness they want reflected at home and abroad.

"It is the making of hope they wish to share rather than the experience of any exploitation of division or fear."

He said his version of Ireland is one which draws on traditional genius and contemporary creativity.

"The presidency belongs not only to any one person but to the people of Ireland.

"I will be a president for all the people, for those who voted for me and those who did not.

"I am so proud of this country, I am proud to be a president for all of you and with all of you, and I look forward with joy and hope to all that we will achieve together."

The turnout of 1,492,338 voters represented 43.9% of the electorate, which was down 12.2% from the 2011 Presidential Election.

Mr Higgins is the first president to be re-elected to serve a second term in office since Éamon de Valera in 1966.

Patrick Hillery and Mary McAleese were re-elected without a contest in 1983 and 2004.

Independent candidate Peter Casey finished second on 342,727 votes.

He polled more than 23% of the vote nationally, some distance ahead of the other four candidates.

Businessman Seán Gallagher secured 94,514 votes (6.4%), Sinn Féin's Liadh Ní Ríada was third on 93,987 votes (6.3%), followed by Joan Freeman on 87,908 (6%) and Gavin Duffy 32,198 (2.2%).

Taoiseach Leo Varadkar said the Presidential Election was a historic victory and a very strong endorsement for Mr Higgins.

Earlier, the Taoiseach congratulated Mr Higgins in a tweet.
Congratulations @MichaelDHiggins. Really happy that you will continue to be our President for the next 7 years
---